Affordable Premium Press Release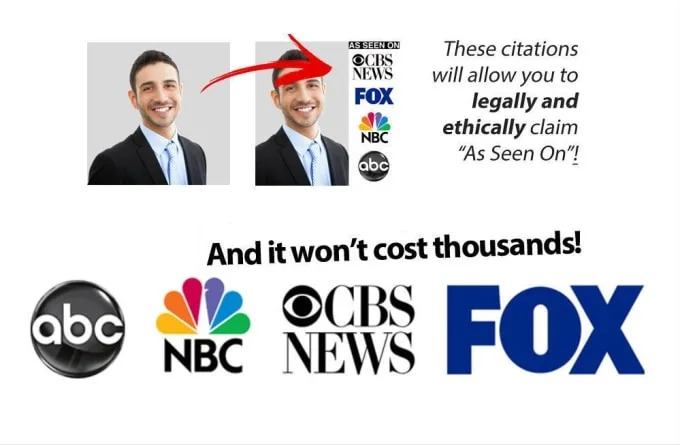 GIVE YOUR BRAND AUTHORITY, CREDIBILITY, TRUST & VISIBILITY
We Create MEDIA BUZZ For Your Brand And Get Your Press Release Published On CBS, NBC & FOX Affiliated Media Outlets + Submission To Google News!
When you're cited on the major media networks, you are then able to use "As Seen On" and the logos of those networks on all of your marketing materials. Potential customers and other media outlets will now view YOUR BRAND as an authority. Think about what that can add to your bottom line!
PR usually cost thousands of dollars. We are leveraging our network of journalists to keep prices affordable.
Distribution is guaranteed. Our team will help get your server past the strict editorial review process.